Rowell Custom Black Dropper Bottle
Black Dropper glass bottle usually has two bottle types: dropper bottle for rubber top and glass bottle or PETG bottle with press pump.
In order to better solve the long-term mixing problem of different solvents in essence bottle, a new lock pressing pump head is designed to be used together with essence liquid bottle.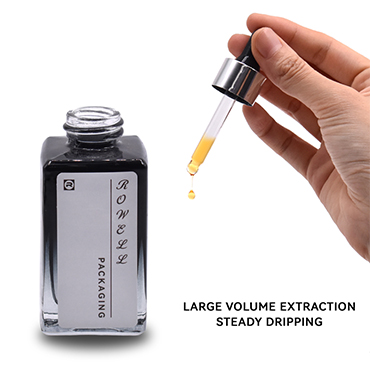 square shape 30ml gradient black glass bottle essential oil bottle novel design with glass dropper
Surface treatment:Color spray,frosting,silk screen printing,logo printing,hot stamping,etc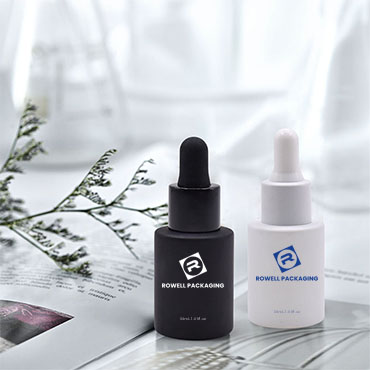 Essential oil bottle : Can be painted, engraved,printing,We can supply different capacity essential bottles to you.The surfuce of treatment we can make as your requirement.
Collar: We can supply different colour collar as customer demand
8ml 9ml Gradient Black Dropper Glass Bottle with Glass Pipette and Collar
Large rubber top for this glass bottle with large suction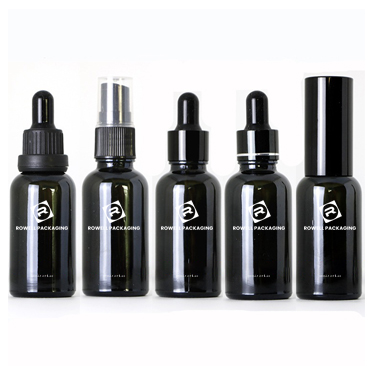 Medical Serum Bottles with Shiny Black Measured Dropper
10ml 30ml 50ml Matte Black glass bottle can be customized logo on the bottle
Customized any colors for plastic collar for you.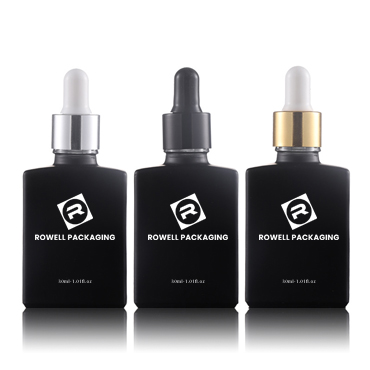 UV Press Pump Black Dropper Bottle
30ml UV  press pump glass bottle is popular in the middle east country.
ODM and OEM for this bottle and box packaging.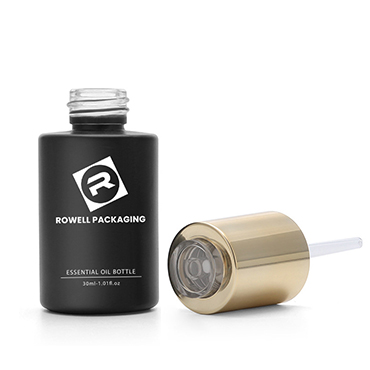 china wholesale black essential oil dropper screw bottle 30ml with pump cap
30ml black dropper glass bottle with new style rubber top can be customized any color and shape throught our design team according to your idea.
Rowell Black Dropper Glass Bottle Features
Top-grade
The sense of heaviness of black dropper bottle cosmetics packaging glass materials can double the trust of consumers and improve the quality of cosmetics
Prevent Oil Leakage
Black dropper glass bottle is usually a narrow mouth bottle and should be used together with a pump or a thimble and cover with a stopper. And the plastic plug can prevent oil leakage and clean it.
Transparent Material
Black dropper bottle glass packing is bright, transparent and excellent barrier performance.

Tightness
Black dropper   bottle can be equipped with gasket and inner cover. It can be used together with pressure sensitive tablets to enhance the sealing effect
Environmental Protection Concep
The cosmetics packaging materials are more low-carbon and environmentally friendly, which can not only reduce costs, but also reduce the pressure on customers to purchase. They can be recycled to avoid excessive packaging.
Applied Concept
The concept of practicality is always considered and followed by our company. For example, in addition to product quality, pressure resistance, water resistance, light barrier, fragrance retention, etc. are important factors to be considered.
Humanized Concept
When designing our glass dropper bottle for cosmetics packaging, we subdivide it according to the age of female friends and adopt different design schemes and styles.
Why Choose Rowell for Dropper Glass Bottle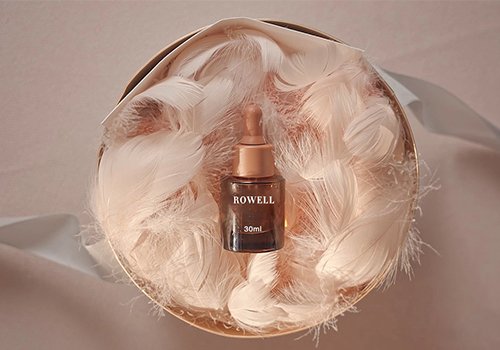 Glass Bottle Manufacturer
We are a professional factory,which can meet the customer's customized service for special-shaped amber glass bottles.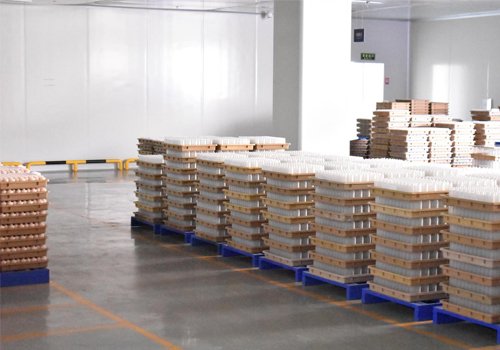 Production Stable
the automatic production line is relatively uniform, but the shipment volume is required to be large, the cycle is relatively long, and the capacity is relatively stable.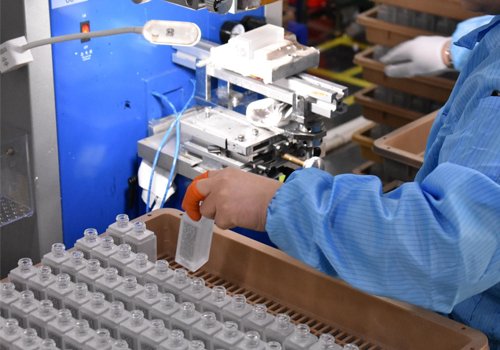 Graphic Printing Process
black dropper glass bottle adopts UV color printing, and the ink used is more in line with environmental standards.with higher efficiency.