Rowell Essential Oil Bottle
Essential oil bottles are generally dark colored glass dropper bottles, including amber, gold, black, blue, cobalt blue, green, white, purple, brown, pink, etc.,and there are cap, rubber top and glass pipette for accessories.
The capacity for essential oil glass bottles are small and large,1ml, 2ml, 3ml, 5ml, 10ml, 15ml, 30ml, 50ml, 100ml, 1oz, 2oz, etc. are available.Any custom can contact us for quotation.
5ml 10ml 15ml 20ml 30ml 50ml 100ml Empty classical cylinder blue esssential oil glass bottle with black collar and black rubber top can be frosted if you need.
5ml Classical cylinder blue essential oil glass bottle and shiny gold aluminum cap with plug.
Easy to carry when traveling for 5ml mini essential oil glass bottle packaging.
20ml Luxury coating shiny white esstial oil bottle with alumiunm shoulder andh UV shiny gold basket dropper.
10ml White Essential Oil Bottles
10ml 15ml 30ml 50ml Porcelain white essential oil glass bottle can be customized logo on the bottle.Customized any colors for plastic collar and rubber top if you need.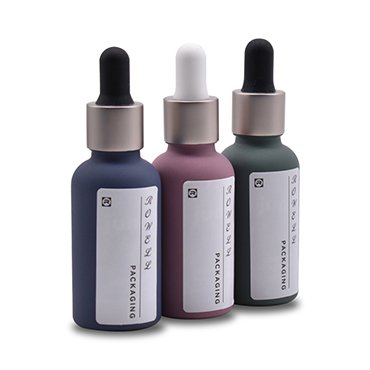 30ml UV Matte Essential Oil Bottle
This 30ml UV matte color essential oil bottle is coating color by 3 layers for sunshine- resisted.
Can be customized any design logo and any color rubber top and measured glass pipette.
Cylinder Black Esssential Oil Glass Bottle
5ml 10ml 30ml 50ml 100ml Empty classical cylinder black esssential oil glass bottle with black collar and black rubber top can be proof sunshine.
Rowell Essential Oil Bottle Features
QC Team
QC team production line full inspection on essential oil glass bottle to assurance prodcut quality.
Full Set of Products
Full set of products includs bottle,dropper,cap and box packaging can be customized through our design team.
Sunshine Resisted
Essential oil glass bottle packing is original color material glass bottle for sunshine resisted.
Safe and Non-toxic
Eco- friendly round oil bottle is safe, hygienic, non-toxic and harmless, has good corrosion resistance and acid corrosion resistance.
New Design Drawing
Rowell customizes and designs a large variety of bottles for storing essential oils and aromatherapy products. high-quality glass bottles will ensure your oils are well stored and protected.
We design 3D drawing for bottle and cap,then physical samples after 3D mold,according to client's idea and physical samples.
Custom Printed Logo
We accept OEM and ODM,custom technology and logo,spray coating any color, hot stamping,  silk-screen printing, frosted, painting, plating, stick label brand logo on the bottle, according to client's brand positioning and requirement.
Complete Products
Dropper accessories is available,the dropper is generally glass material, which has large liquid absorption and can accurately control the amount of liquid.
Rubber top, aluminum and plastic material collars,glass pipette full set can be offered,according to your requirement.
Packaging for Serum Bottle and Dropper Accessories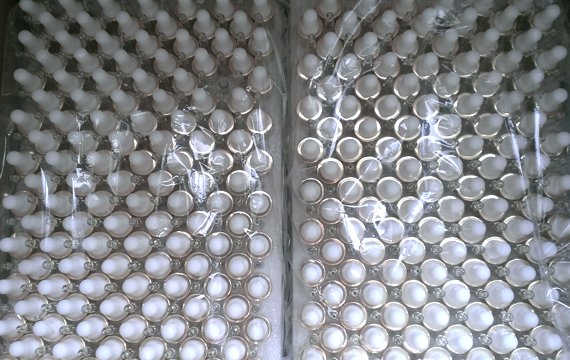 Export standard 5 layers carton packaging,clear bottles are packed by grid blocking, and frosted and coating color bottles are packed in bags within carton. The assembled dropper can be customized for corrugated plate packing for safe or bulk packing for saving cost,they are all available for you.
Why Choose Rowell for Essential Oil Bottle
Quality Assurance
Professional QC team will inspect essential oil glass bottle,coating color artwork,silk-sreen printing and hot stamping ,decal and stick label on the bottle and in 24/7 to assurance product quality.
Certificate
SGG certificate for material and product is issued from our company,if you need. Then we also could issue COA before shipment for you.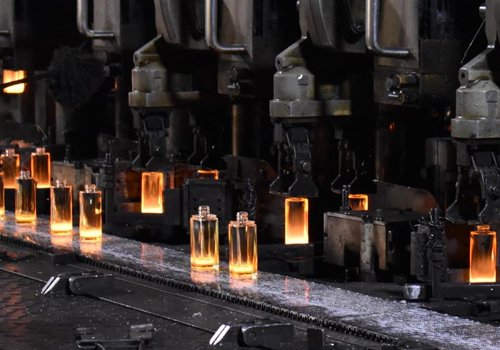 Production Line
Millions of glass bottles monthly out put by our production line machine. Coating any color and craft artwork on the bottle by our coating and printing machine. To better lead time and ODM &OEM service for you.