Rowell Amber Glass Bottle
Our amber glass bottles with dropper are made of sodium calcium glass, which has the characteristics of alkali resistance and acid resistance. Chemical properties are stable. The amber essential oil bottle is made by molding.
The wall is thick with texture, smooth and clean. The thread of the bottle mouth is clear, and it is an anti-theft screw mouth.
It can be equipped with an electrified aluminum cap, anti-theft aluminum cap, aluminum cap, anti-theft plastic cap, pe gasket, silicone gasket, butyl gasket, silicone plug, etc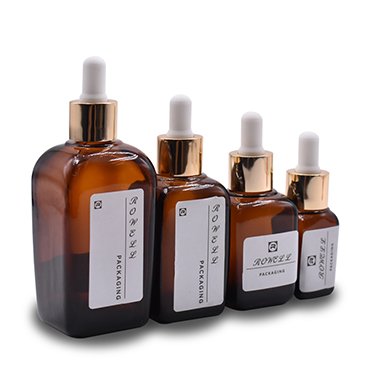 30ml empty square amber serum glass bottle thickness bottom
with electrolytic aluminium shiny gold collar and shiny white rubber top.
15ml 30ml 50ml 100ml classical cylinder semi-transparent amber glass bottle with aluminium gold collar and shiny black rubber top.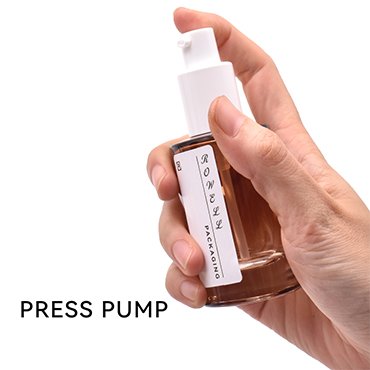 30ml 60ml press pump amber essential oil glass bottle can facilitate the user to observe the content of essence in the inner bottle in a timely manner.
5ml 10ml Round Amber Glass Bottle
5ml 10ml 15ml 30ml 100ml brown amber essential oil glass bottle with child-proof dropper.
Can be customized logo on the bottle,customized any capacity for you.
1 oz 2 oz 4 oz 8 oz Frosted Amber Glass Bottle
1 oz 2 oz 4 oz 8 oz frosted amber glass bottle with plastic child-proof collar and plastic plug,free to match with orifice reducer,we also offer custom various dropper
1 oz Amber Glass Bottle with Aluminum Dropper
1 oz round amber glass bottle with aluminum dropper pipette,with shiny black collar and rubber top
This type of essential oil bottle provides comfortable closing and opening.
Rowell Amber Glass Bottles Features

Optimal Features
We manufacture amber glass bottles with different features such as high-density and eco-friendly
High Temperature Resistance
Our amber glass bottle can able to stand against heat,which is very applicable for skincare product that cannot be stocked in heat.

Reduce the Volatilization
The amber glass dropper bottle can reduce the volatilization of essential oils
Superior-quality Glass
original amber glass material is lead-free and non-toxic, environmentally friendly and recyclable
Complete Packaging for Amber Glass Bottles
The amber glass bottle with dropper is packed with grids, and the matte and sprayed coating color amber glass bottle is packed with bags and grids to prevent scratches
The accessories of amber glass bottle can be bagged in bulk, and the electrolytic aluminium caps need corrugated plate or EVA form box to prevent scratches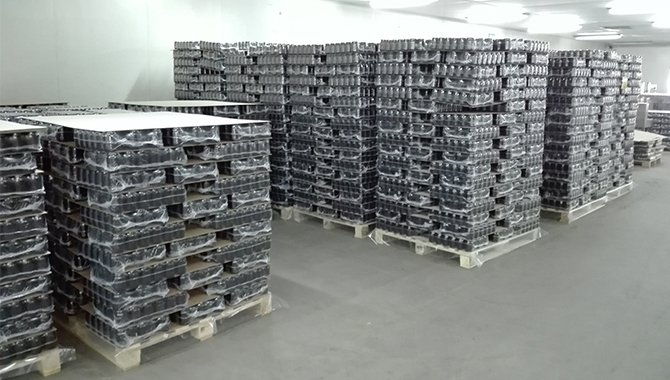 MOQ for Amber Glass Bottles
MOQ for customized amber glass bottles canbe at least 200,000 pcs.
MOQ for stock amber glass bottle will be 10,000pcs if amber glass bottles are in stock
Customized Artwork for Amber Glass Bottles
Amber glass bottle can be sprayed coating color and frosted, logo can be printed on the bottle,include silk screen and gold stamping printing.
The high-temperature screen printing is relatively firm, while the low-temperature screen printing is relatively easy to drop
Why Choose Rowell for Amber Glass Bottles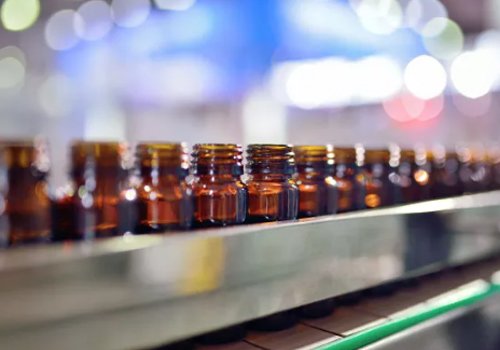 Professional Material Control
The advantages of our line machine are that the material suction process is simple, the glass weight is stable, the bottle glass is uniform, and the material property is short.
Long Storage Time
The essential oil bottle is made of glass because it is relatively stable and not easy to react with the essential oil.
It can filter blue light and ultraviolet light, isolate ultraviolet radiation and reduce the decomposition of some components.
Advantages of Using Amber Glass Bottles
The amber glass bottle is transparent and high brightness ,it can effectively cover the color of products,extending the shelf life of light sensitive products.