Rowell Glass Dropper Bottles
15ml empty classical solid white and black glass bottle with electrolytic aluminium shiny silver collar with thickness bottom.
with glass dropper pipette and white rubber top.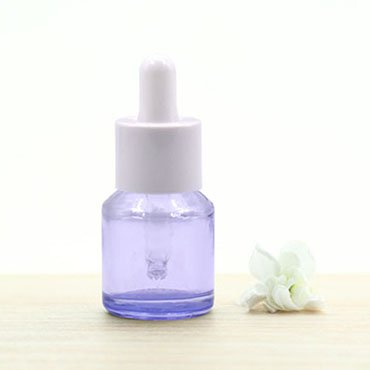 2ml classical cylinder semi-transparent purple glass dropper bottle with plastic white dropper and rubber top.
Easy to carry when traveling for mini essential oil glass bottle packaging.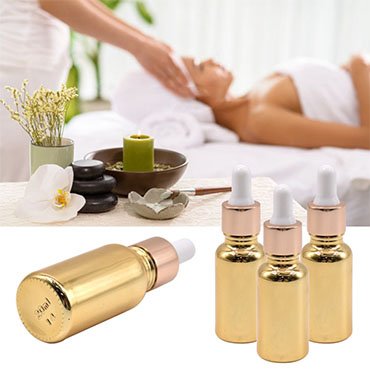 20ml Luxury electroplate UV gold dropper glass bottle with UV shiny gold collar and scaled glass pipette dropper.
Customized any sizes  and capacity for you.
10ml Gradient Black Glass Bottle with Dropper
10ml 30ml 50ml gradient black glass bottle with alu silver dropper,can be customized logo on the bottle
Customized any colors for plastic collar for you.
30ml Square Glass Dropper Bottles
This 30ml square purple dropper glass bottle with shiny silver dropper and black rubber top full set is popular in Europe and America.
30ml Matte Blue Glass Dropper Bottle
30ml matte blue glass bottle with assembled dropper and round top glass pipette and nitrile rubber top .The frosted blue glass bottle is elegant and gorgeous, with good fog feeling.
Rowell Glass Dropper Bottles Features
Various Types of Bottles
Dropper bottle shape options, cylindrical, square ,oval, flat, prismatic and conical,etc.

Wide Range of Colors
a wide range of colors and the main colors are white, black, blue, amber, pink, and even customized colors.
Safe to Use
glass dropper bottle are safe to use that are non-toxic. Cover with safety ring, can be equipped with inner plug or dropper.

Offers Craft Service
The bottle body of glass dropper bottle can be sprayed, transparent, frosted, translucent color mixing, silk screen printing, gold stamping and silver stamping
Production Introduce for Glass Dropper Bottle
Cosmetic dropper glass bottles usually have clear or frosted bottles in stock.
The smaller the bottle type, the greater the quantity to be done. The cycle and order quantity will be affected by the peak season and off season.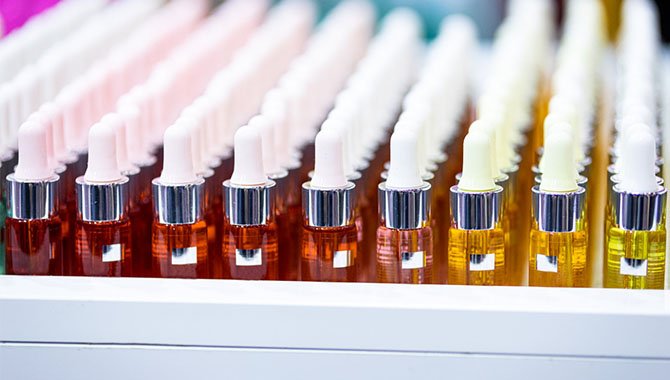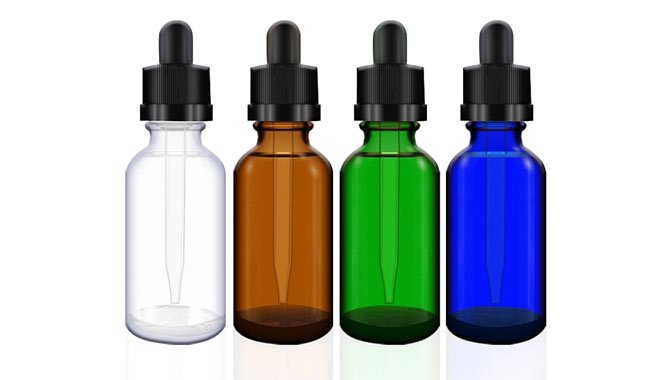 OEM Process
We can customize your brand for you, provide product design scheme according to customer needs, and then make a manual version according to the product design scheme, test and evaluate.
Safe Transportation
Requirements for safe transportation of glass dropper bottles: glass dropper bottles shall be separately packaged with paper during transportation. The inner tray and middle box can play a more shockproof role.
How to Clean Glass Dropper Bottles
1.

Soak the dropper bottle with detergent mixed with hot water.

2.

It is faster to use hot water or alkaline detergent.

3.

Prepare a clean brush or makeup brush and dip it in neutral detergent or shampoo.

Gently brush with cold water, then rinse with plenty of water.

The dropper is used to repeatedly absorb water with detergent, then drip, and then absorb clean water for cleaning
Why Choose Rowell for Glass Dropper Bottles
Standard Carton Package
The design and writing are clear and the chroma is consistent;
The printing position tolerance is not exceed 7mm for large carton,4mm for small box;
The sealing quality standard requires that there is no leakage around the box, and there is no dislocation and gap after the box cover is closed
Quality Control in Production Process
During the production of glass dropper bottles, it is necessary to meet the tolerance range specified by the industry, and there should be no thorns, bubbles and mildew outside the transparent glass tube.
The size and shape of the dropper glass should be strictly controlled, and the dropper glass should be cleaned and packaged after production.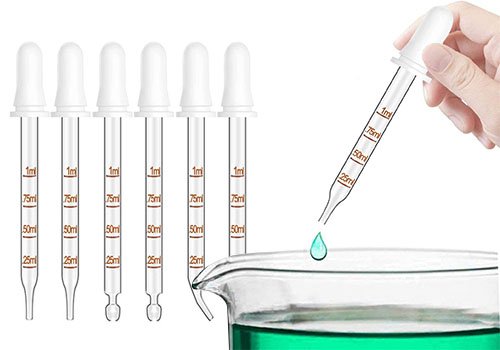 Measured Marked Graduated Pipette Dropper
The glass dropper bottle has an advantage that it can accurately measure the amount of each drop of the product.Whether it is 0.3ml or 0.5ml,mark on the dropper of the serum dropper bottle, which is very helpful for consumers to grasp the amount of skin care products.