Rowell Perfume Spray Bottle
Rowell offers refillable perfume spray bottle,which is made of high quality glass material. perfume glass bottles can be coated kinds of colors,ODM and OEM is available. different material of atomizer and fine mist sprayer pump.
cosmetics glass bottle manufacturing industry is accompanied by glass crystal manufacturing industry and developed. glass and crystal are the main ingredients in the design of modern perfume glass bottles. In addition, porcelain and enamel are also often used as raw materials for perfume bottles
50ml perfume bottle with blue frosted craft looks more luxury, wooden design outer cap with silver or gold line make full set perfume more high end. Fine and smooth spray is sprayer by high quality sprayer,it takes best experience to customer.
100ml cylinder perfume bottle with blcak aluminum sprayer,wooden material cap and fine mist sprinkler,wholesale empty glass material bottle,it doesn't react with the perfume ingredients.
30ml 50ml 100ml empty glass cylinder clear perfume bottle.
the surface is smooth and transparent,aluminum atomizer with brown wooden or silver cap ,full set looks perfect.
Black Semi-transparent Perfume Spray Bottle
50ml black semi-transparent coated design, crimp design, the spayer is matched with the bottle neck perfect. Sprayer color including black,silver,gold, several colors available. Perfect for Perfumes, Lotions, Sun Spray in Hot Summer or Cold Winter.
50ml Round Shape Perfume Spray Bottle
50ml perfume glass bottle, the bottle is hexagon,color coated and transparent is available. ball shape. outer cap is sliver and gold metal material,15mm crimp neck.
Flat Square 50ml Perfume Glass Spray Bottle
Flat square 50ml perfume glass bottle, push type sprayer design,with black outer cap.it will be test by professional machine strictly,no leaking problem.
Rowell Perfume Spray Bottle Advantages
Good Stability
perfume spray bottle's thickened base, anti-slip and not easy to be knocked over

Fine Mist
The perfume spray bottle with pump sprayer,13mm,15mm or customized,fine mist and ensure durability
High Clarity Resistance
High transparency perfume bottle,can be observed from the outside of the material
Be Used Repeatedly
perfume glass spray bottle can be used repeatedly and it can reduce packaging costs
 Assemble
We can help customers to assemble the spray perfume bottle and caps,the bottle neck is screw, and put the label on the bottle, the assembled bottle goes in the box
Perfume Cap
perfume cap is not easy to deformation, high stability material,the cap shape is depended on the bottle shape, you can also send your plastic inner cap to us ,we will custom the outer cap according to your inner cap.
New Mold for Perfume Bottle
There are various of specific perfume bottle for your choice,you just need to tell us about your request on the bottle volume,we can recommend satisfied bottle for you. And develop new mold is workable.
How to Refill Glass Perfume Spray Bottle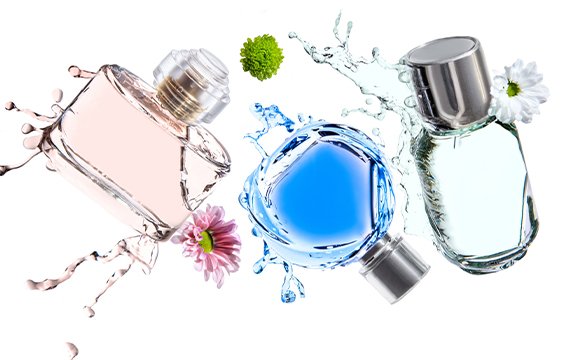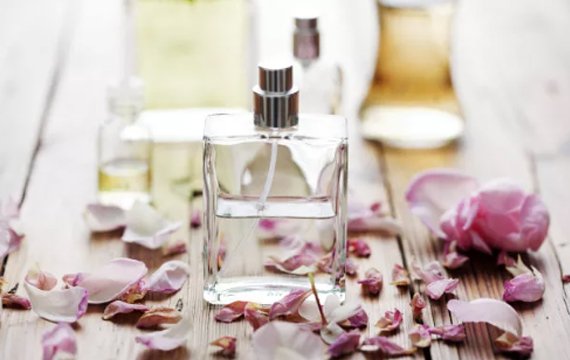 the empty perfume bottle with water to clean up, you can put perfume oil, daily hydration use,cosmetic water and son on, when the perfume was run out,you can use it as a decoration and put some potted flowers in it
Choose Rowell to Supply Your Perfume Spray Bottle
Bottle Neck Dimensions
perfume bottle with sprayer is more pupular in market,the bottle neck size design is perfect. we have minimized neck lengths of perfume bottle to make spraying much easier. The necks dimensions customization are available.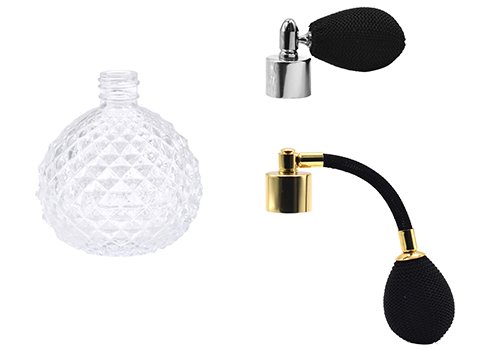 Bulb Sprayer
The bulb sprayer has a unique design. The spray is more delicate and even than normal spray nozzle, and the bottle can be filled with dry makeup powder.
Pump Smoothly
The sprayer is roduct pump smoothly, fast out of the liquid, one time can be, spray out like fog,no deformation, no cracking, no leakage, and filled with water bottles after assembly, prevent liquid leakage.