The size of fingernail polish bottles is various, from small to large size can be customized. Rowell custom nail polish empty bottles such as 3ml, 7ml, 8ml, 10ml, 12ml, 15ml, 20m, 75ml and other sizes. Usually 8ml, 10ml, 15ml are the most common, and the standard size is .5oz/15ml.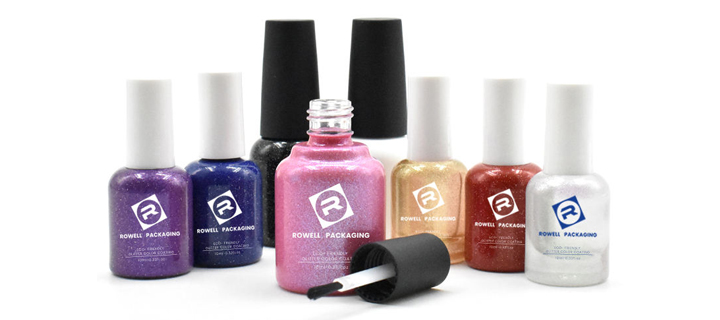 So how tall is a nail polish bottle? Nail polish bottle height is not fixed,depend on the bottle shape,such as 15ml empty nail polish bottle:
flat square shape: neck size is 13mm,the size is 30mm*64mm.
oval shape bottle: the diameter is 15mm, and the size is 37mm*82mm.
round shape bottle: neck size is 15mm, and the size is 32mm*56.5mm.
If you want to customize your product packaging, you can consult Rowell, we will give you professional advice to help you save costs.