Nowadays, glass cups are very popular, including the famous Kardashian family who use glass bamboo covered water cups. Why do everyone use glass cups to drink water now?
Don't think that a glass is just transparent and good-looking. Among all cups made of materials, a glass is the healthiest.
Glasses do not contain organic chemicals. When people drink water or other beverages from glasses, there is no need to worry about the chemicals getting into their stomachs.
Moreover, the glass surface is smooth and easy to clean, so drinking water from glasses is the healthiest and safest way for people.
In addition, experts also advocate the use of enamel cups, as enamel cups are made by high-temperature enameling at thousands of degrees Celsius and do not contain harmful substances such as lead, making them safe to use.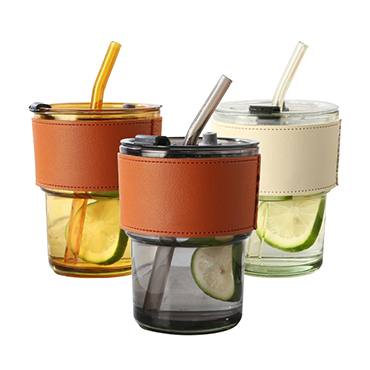 Some people may ask can I put coffee in a glass cup, can I put hot tea in a glass cup, and my answer is of course!
Some people may also ask if I can put glass cup in the microwave, or if you can put boiling water in a glass measuring cup, and my answer is also okay.
Some customers who want to customize glass cups may ask 'how to put a picture on a glass cup?' We support customizing any pattern and logo you want on the cup.
And we have a professional design team to design the desired pattern for you. ROWELL can meet all your needs! Please choose SHANG HAI ROWELL to buy a glass cup!