Perfume is a product that dissolves flavors in ethanol, sometimes adding additives such as trace pigments, antioxidants, fungicides, glycerin, and surfactants as needed. With a fragrant aroma, the main role is to spray on the skirt, handkerchief and hairline and other parts, sending pleasant aroma, is one of the important cosmetics. They have certain aroma and fragrance, which can be perceived by people's smell or taste; It is required to achieve the purpose of making people love, spiritual pleasure and enriching and beautifying people's material culture and life. So, how do you get perfume into another bottle?
Solving this problem is actually very simple, only need a perfume dispenser, the following will describe the detailed steps
First, take out the perfume bottle and open the lid.
Next, take the lid off the bottle of perfume. When the lid is off, open the perfume cap.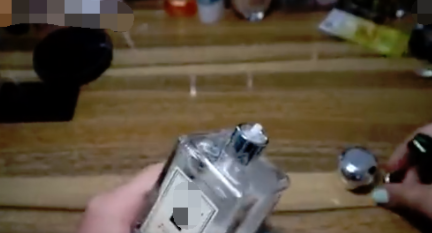 The third step,The pink end of the bottle is aligned with the end of the perfume, and after it is aligned, press down hard, press back and forth with your hand to squeeze out the perfume, and after it is crowded, you can take it out.
Last step, put the cap back on the perfume, and then put the lid on the perfume.
Shanghai ROWELL specializes in the production of perfume bottle series products, perfume bottle separator is easy to transfer perfume, easy to carry to meet the needs of daily life, small and beautiful, welcome to contact us to provide free samples!