Rowell Reed Diffuser Bottle
Rowell reed diffuser bottles are mainly used for home oil fragrance,uses a water-absorbent, oil-absorbent, or volatile plant or object to diffuse essential oils onto the vine or flower and diffuse them into the air to keep the interior clean.
diffuser bottles of different colors, clear, purple, black, blue, white and so on, also can be color coated. we provide a variety of color bottles for you to choose from.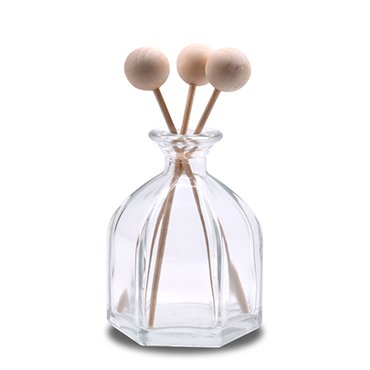 100ml octagon shape clear glass home fragrance reed diffuser bottle with ball rattan sticks
The sloping shoulder makes the bottle look like unique,with the polymer cork stopper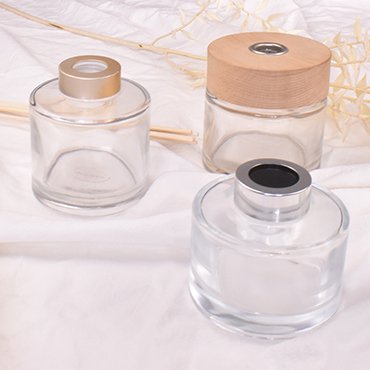 150ml cylindrical glass aromatherapy bottles with fiber rod anodized aluminum cover
silver color collar and inner cover anti-leaking,flat thick base makes the bottle look fancy
200ml gradient blue/amber/ pink diffuser bottle with cork,bell mouth with inner plug
glass room aroma polygonal gradient traslucent coated diffuser bottle
150ml Gradient Translucent Reed Diffuser Bottle
150ml luxury reed diffuser bottle with reed sticksand cork,gradient blue/green/yellow/pink color coated surface,flint glass classic cork design matching mouth perfectly
200ml Reed Diffuser Bottle with Metal Gray Collar
200ml cylindrical glass diffuser bottle with volatile nature rattan stick
200ml large capacity bottle with anodized aluminum cover,screw cap with metal gray collar
4oz Empty Coloured Glass Reed Diffuser Bottles
120ml aromatic white,pink,red,gradient amber diffuser glass bottle with reeds volatile rods
classic cylinder bottle shape and smooth bottle shoulder line,different coated techniques show different styles
Rowell Diffuser Glass Bottle Features
Our Diffuser Bottle Shape Supply
Any kind of shape can be customized include square, round, rectangular, elliptical, spherical and others for your design.
Excellent Inner Stopper
diffuser bottle with PE plug or PP gasket lock inside diffuser liquid very well, ensure that water-resisted or anti-leaking in transportation
Eco-friendly Wooden Lid
Environmental-friendly wooden lid, deeply attracted by end-user and wholesaler, Any color and shape can be customized, even make logo on wooden cap for the private label and design.
Professional Inspection
rowell will do lots of testing included hardness testing, leaking testing, printing testing, color coated testing for customers before pre-production samples .
Excellent Sealing and Reliability
classic cork design matching mouth,PE plug or PP gasket lock inside diffuser liquid very well, ensure that water-resisted or anti-leaking in transportation.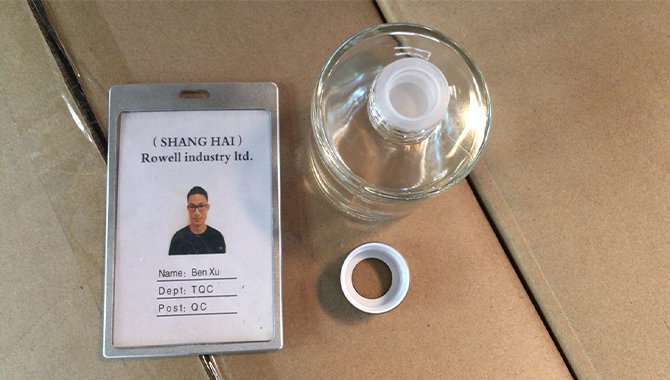 Various Lids of Diffuser Bottle
The structure and shape of our diffuser bottle caps can be designed according to the needs of product packaging.
classic cork design matching bottle mouth perfectly , make sure there is airtightness and no leakage,various lids shapes is also good decoration;
Glass Diffuser Bottle Sizes
We offer custom sizes for smaller or larger designs on request. 30ml,50ml,80ml,100ml,120ml,150ml,200ml,300ml are available.
The specific capacity and bottle mouth diameter can be customized according to your requirements.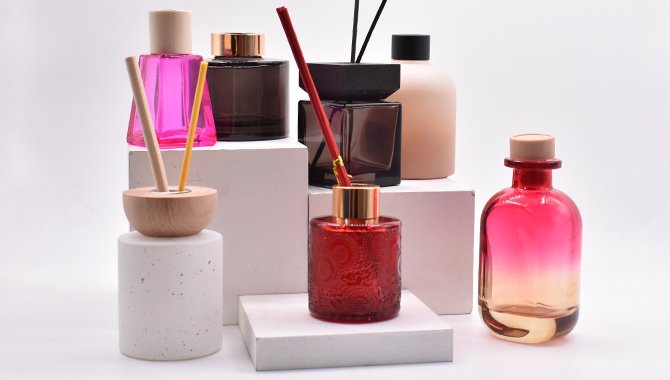 Why Choose Reed Diffuser Bottle from Rowell
Customize Your Reed Diffuser Bottles
From rattan/fiber rod,bottle material,bottle surface technology,bottle mouth, inner plug,we can make according to your requirements, and we will give you the best advice according to your requirements, to ensure that the product is competitive in the market.
Experienced Team
As a team that has been in this industry for more than 10 years, we are committed to providing customers with the best products, suggestions and services, which can make your products have the best competitiveness in the market.
Strict Selection of Raw Materials
We have strict supplier selection process, source all our glass-making raw materials from credible suppliers,we strictly control every link to ensure product quality.Quality assurance is the fundamental philosophy of our team.